In addition to the three award-winning narrative episodes of Vader Immortal where you explore Darth Vader's fortress on Mustafar, the series also includes the popular Lightsaber Dojo, where players can spend hours honing their skills with lightsabers and the Force against rounds of enemies.
As the Quality Assurance Lead for ILMxLAB, I'm afforded the opportunity to wear many hats: part QA Manager, requesting resources, and determining QA procedures; part QA Lead, deploying the test troops to carry out focused testing strategies; part Internal Support and Hardware Technician, helping people setup and troubleshoot their development rigs; and part Development QA Engineer, diving into the tools and code, to help investigate issues on the deepest levels.
Somewhere in there, I also manage to find the time to play through the complete Vader Immortal series and the Lightsaber Dojo modes countless times to ensure that you, our fans, get the best experience possible! All of this has helped me gain an intimate knowledge of the experience, and the best strategies to employ to hone your skills with a lightsaber and the Force… Today, I wanted to break down some of my best pro tips for the Lightsaber Dojo, so you can look like a pro from day one on PlayStation VR.
1. Save the Last Shots for the Attacking Remote
Remote droids will fire at you in volleys of 3 or more depending on their model. Use the lightsaber to deflect their initial shots at surrounding enemies, and deflect the final shots back, to destroy the attacking remote. This will maximize the damage you inflict.
2. Parry Strikes from Weak Octodroids to Stun Them
Swing through melee attacks from weak Octodroids to parry. This will instantly stun the droid, making it vulnerable.
3. Riposte Quickly After a Droid Swings at You
When a droid swings its blade at you, you'll have a chance to riposte, provided the droid is within reach. As the droid swings at you, block its strike and notice if it moved in close when it attacked. If so, immediately counter with a swing of your own to riposte. This can significantly decrease the amount of time it takes to complete a round.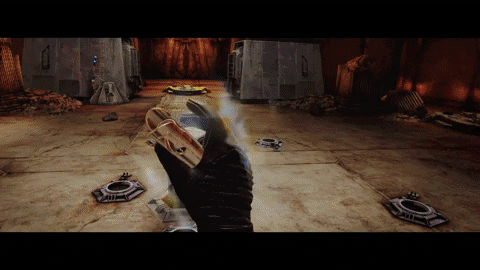 4. Shove a Saber Clash to Break it
When you block an Elite Octodroid's power attack with a solid block, it will instigate a Saber Clash. Hold your lightsaber steady, and then shove the droid's saber to break the clash and stun the droid. You have them now.
5. Throw Enemies Into Each Other
Throwing weak enemies into each other will destroy them both in a single action. Weak enemies are also quicker to subdue with the Force. Making them a convenient way to render stronger enemies vulnerable. Throw weak enemies into stronger ones to stun the stronger enemy. Then use the Force to immediately grab the stunned enemy, and use it to take out another.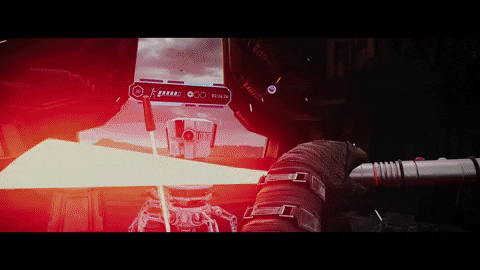 6. Steer Thrown Lightsaber on its Return
When you throw the lightsaber, it will follow a single trajectory as it travels away from you. However, it will adjust its path to return to your hand. Try steering the saber through unsuspecting enemies, as the weapon comes back to you.
7. Blasters for Quick Droid Kills
When it comes to the melee droids in the Dojo, there's no match for a good blaster at your side. Shoot them to dispense the combatants quickly. When the blaster is spent, or you just don't want to use it anymore, press the TRIANGLE button to discard it.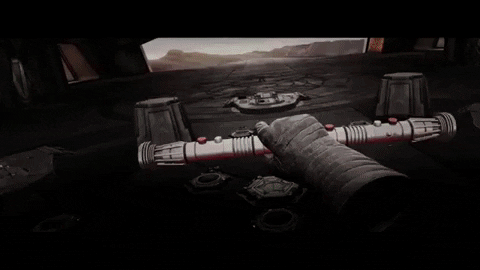 The complete award-winning Vader Immortal: A Star Wars VR Series is out now for purchase on PlayStation VR in North America and Europe!
For all the latest ILMxLAB news, follow us on Twitter, Facebook, Instagram, and YouTube.